Since I've just gotten these, I wasted no time in starting out with my Deimos Pattern Predators. I've ordered 2, but only managed to work with 1 for now.
The kit is quite interesting, first you have to assemble part of a Rhino which will be modified a bit, and the rest of them are resin parts.
This picture shows how it should start out.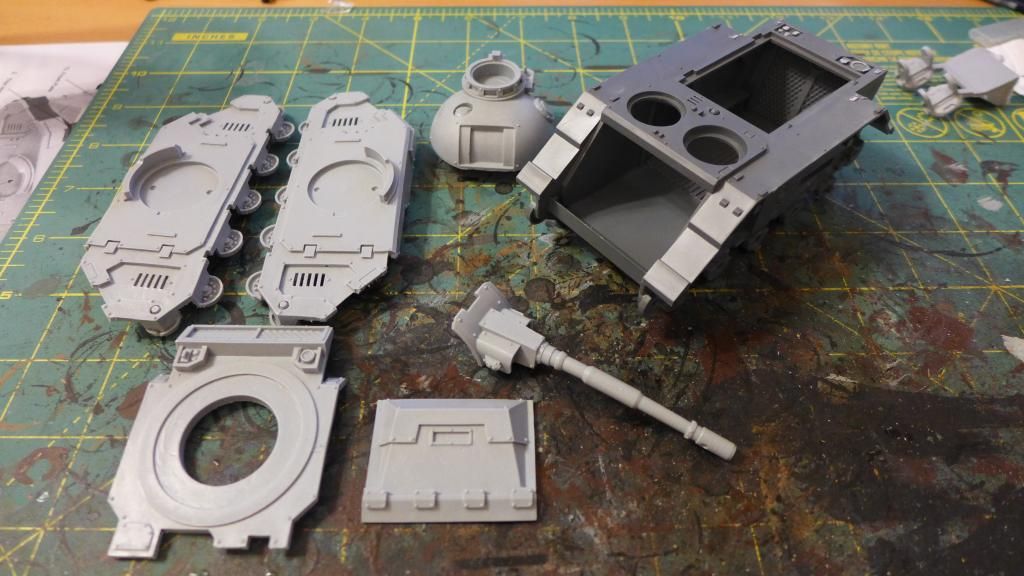 The back of the hull needs to be flat to fit a new hatch.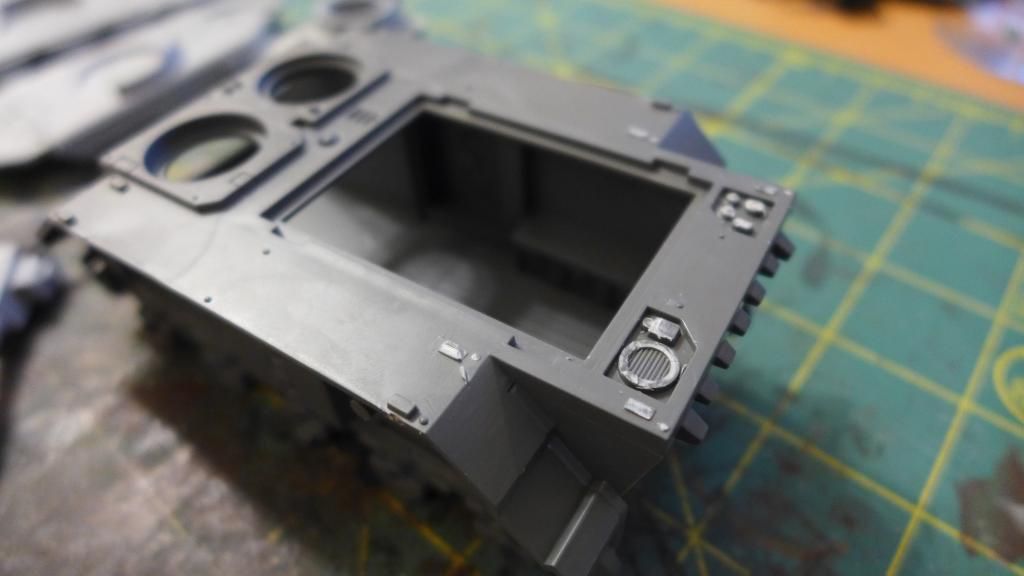 This is how it kinda looks like when partially assembled.
Well obviously, the turret needs to be "encouraged" a little.