So yesterday I had some time on my hands, went out for an early dinner with the other half since we skipped lunch. I went to our local thrift store, and I find this, an MDF board which is approximately 6mm thick, which would also mean, no warping of the board will happen. The board is a little less than 8 inch by 12 inch.
I figured that it would be a perfect display board for my Dark Eldar and/or pre-heresyBlood Angels (since I use the same basing method for both). It fits nicely into the IKEA Detolf glass cabinet without taking up the entire space, which would mean that I can place it in any way I want.
After rummaging through some of my boxes for terrain pieces, I built a small terrain piece to be set at the corner of the board. It's meant to create another surface level for me to place more models on.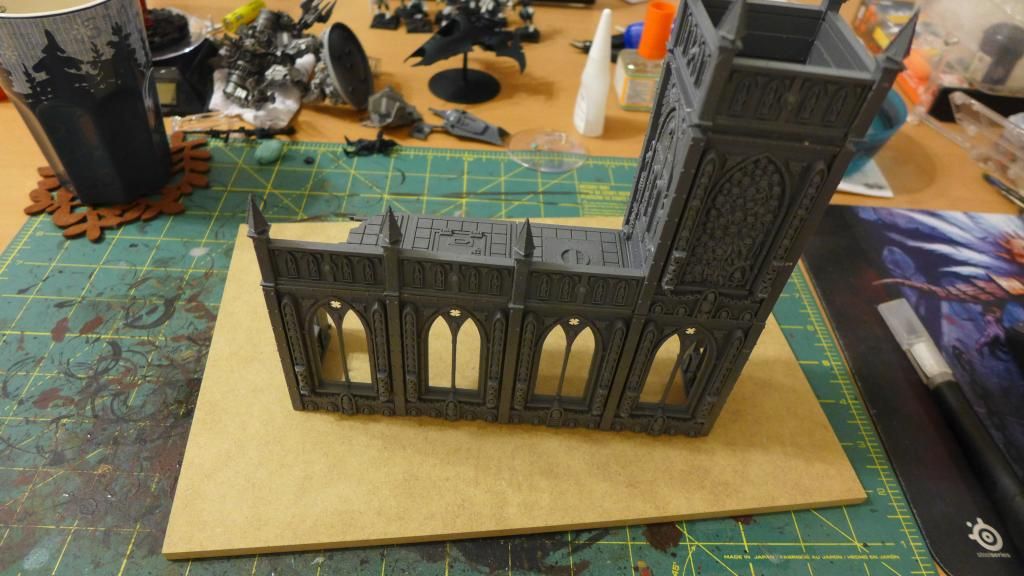 Tonight will be my last night to continue with this as tomorrow I'll be flying back to Penang for Chinese New Year for a week.